Wholesale Canoe Plastic Fishing Kayak With Pedals
Maverick---Cockpit single fishing kayak
Item no
Maverick
Capacity
1 seat
Max.Wt.Cap
300kg
Container capcity
20ft-20pcs; 40ftHQ-60pcs
Colours
Red, Yellow, Green, Blue, Black, White, Purple. Multiple and mixed available.
Standard Equipment
world unique 360° swivel & movable seat with backrest,
hide rudder with adjustable steering system,
fluorescent case,
2 insert fishing rod holders,
handles,
1plastic hatche cover,
drain plug,
rubber stoppers,
elastic cord,
10 base for external fishing rod holder (just base)
Optional Equipment
#8-220cm paddle
life jacket (CE mark)
paddle rope
anchor
external fishing rod holder
charger
stainless steel special moter folding
head, thrust 34 pounds (CE
& ROHS availabled)
Steel tube chair with wheel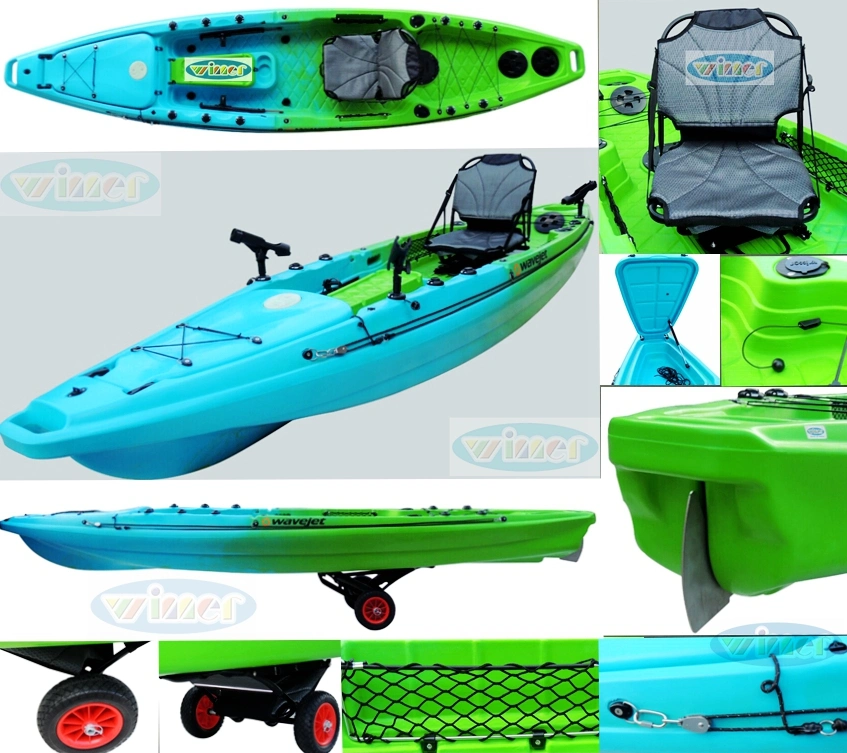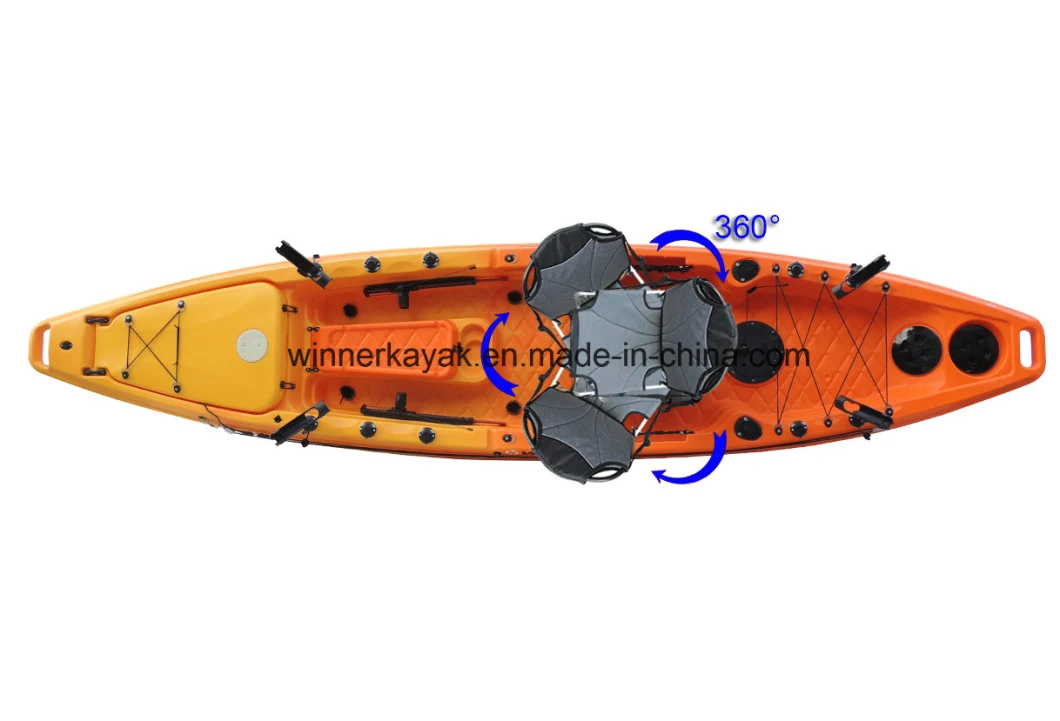 Packaging & Shipping

Bubble bag and carton sheets& plastic bag
Container capctiy: 20ft-12pcs-15pcs; 40HQ-36pcs-50pcs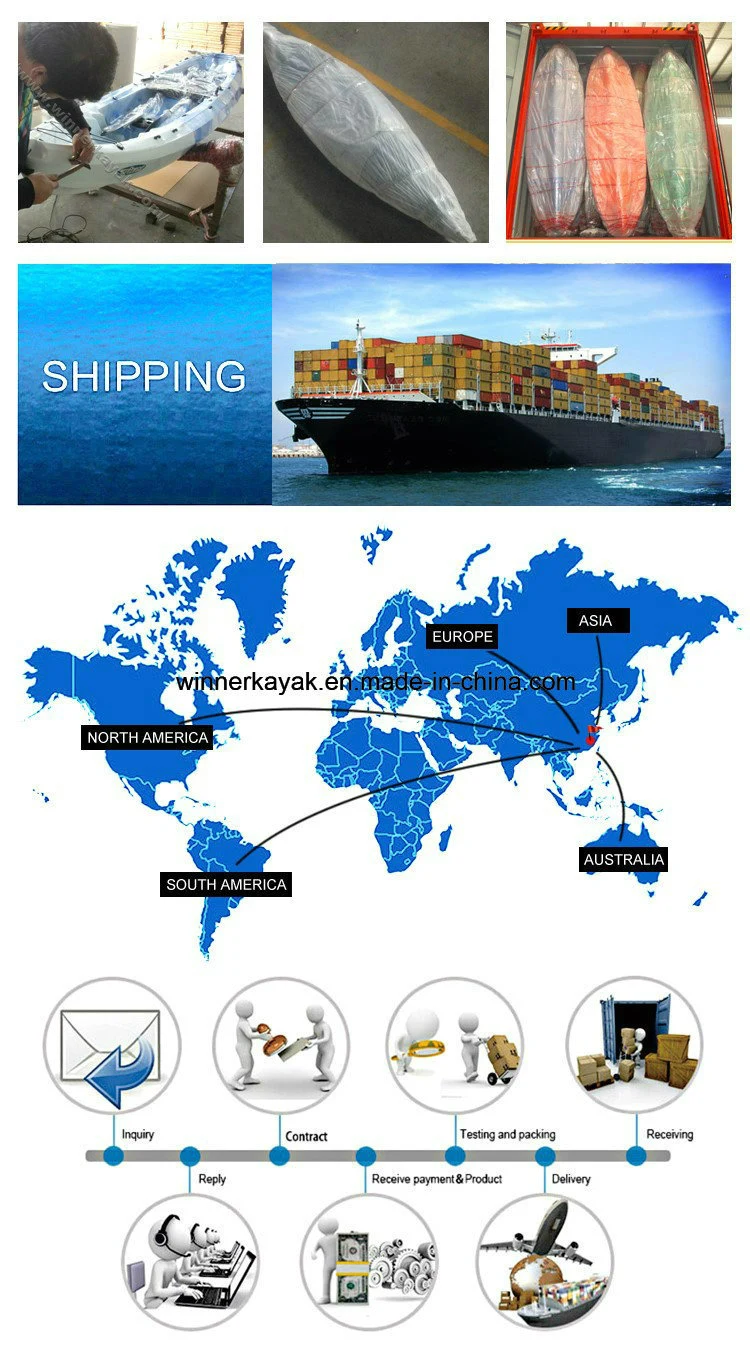 Our Services
1. Timely reply within 24 hours.
2. Soild and mixed colors are available as customer's requirement.
Company Information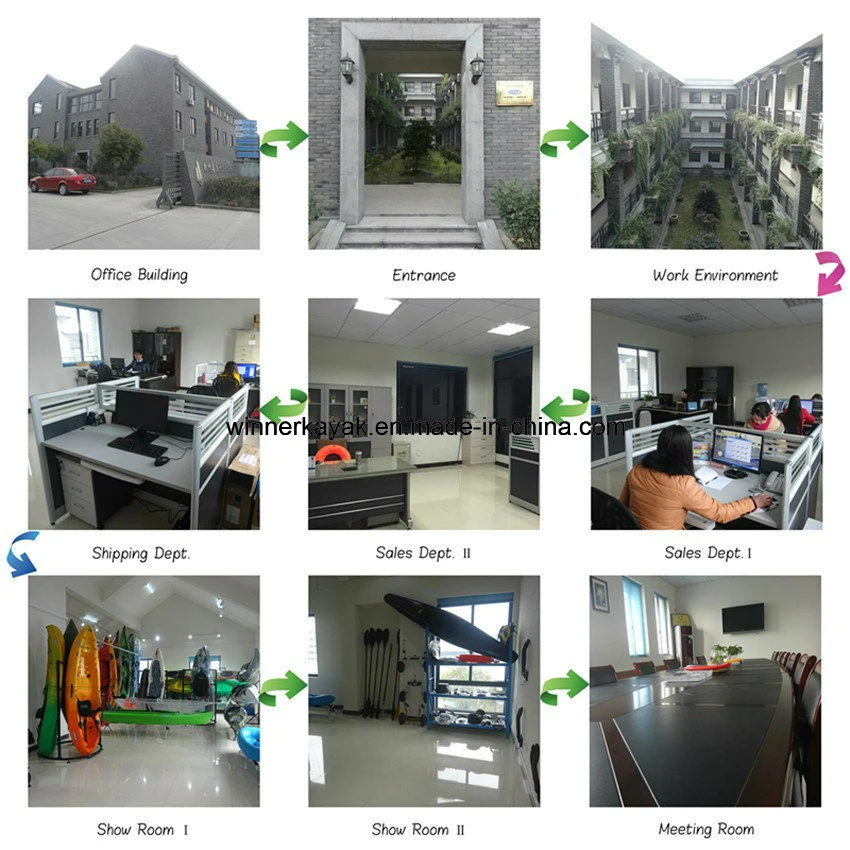 Since 1995, we have been focusing on two main products - kayak and spine board.
We specialize, so we are professional.
Today, "DMSSS" - Design, Manufacture, Sale, Service, and Sincerity - has become the essence of our operation.
--Design: Innovation brings outstanding design. Wooden Grain Kayak, Dog Cockpit, Sand Resist of Kayak Wheel, Roto Mold Transparent Kayak, Spring-Mounted Seat etc. Every three months, you can witness a newborn design by WINNER KAYAK.
--Manufacture: Meticulousness is one of the most important features of WINNER kayaks during the manufacturing process.
--Sale: WINNER KAYAK may not be the leader in the market worldwide, but we are striving to be one of the best, and we look forward to having you join us and help us to achieve this goal.
--Service: We offer amazing services, and you would get more than what you pay for.
--Sincerity: We promise that we will examine all possible problems from multiple stands to ensure that your opinions are best considered. Your recognition is our satisfaction.
We need you to assist us to expand 4S - Sale, Show, Service, and Survey - to every corner of the world. As long as you are interested and serious, please do not hesitate to contact us, and we will reply you as soon and carefully as we can.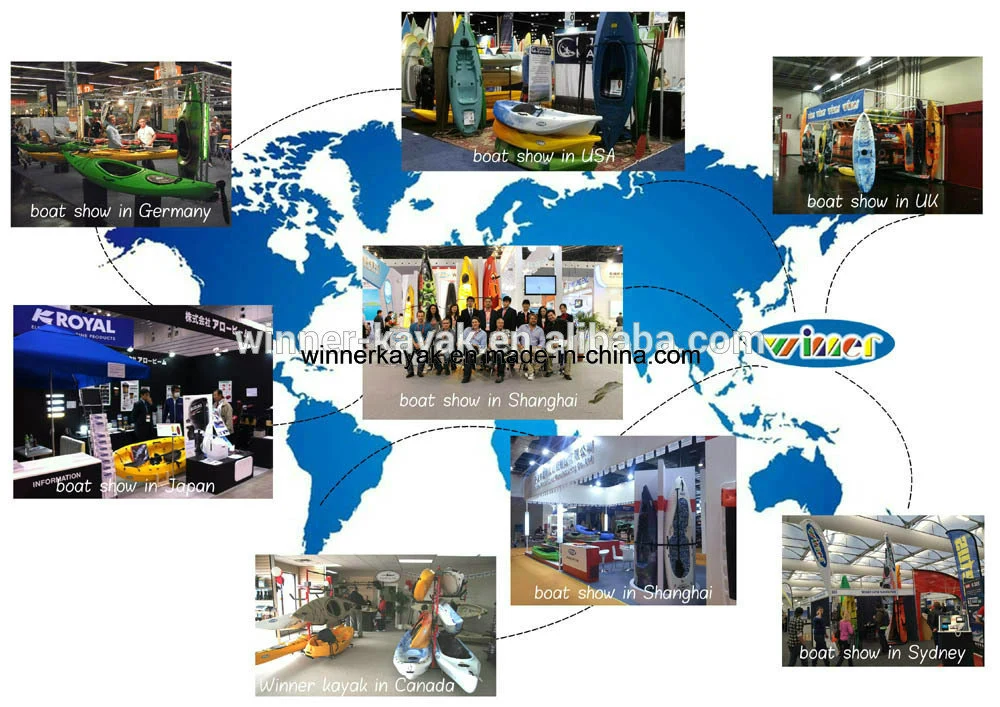 FAQ
Q:What's your MOQ (Minimum Order Quanity)?
A:A full 20ft container. Wedon't recommend you to place an order as LCL for it may cause extra costs and also can be easy to damage during the shipping.
Q:Is it possible to ship as a sample?
Yes, of course. We are willing to ship a sample to you. And the sample price is 15% higher than the whole container's price. If you purchase a whole container later, we will pay back the difference for you.
Q:What's your production lead time?
Within 15 days after order confirmed by prepayment received.
Q:Can I purchase different types in one container?
Of course you can. Different types can be mixed in a container. Pls let me know which kinds of kayaks you want to purchse first and then we will calculate the container capacity for you.
We supply following products: (fishing kayak; sea kayaks; recreational kayak; touring kayak; sit on top; wood-grain kayak; cockpit kayak; double kayak; randan; kids kayak; rescue kayak; surfkayak; power kayak)+(spine board; plastic stretcher; plastic scoop stretcher; basket stretcher; back board; head immobilizer; rescue can; rescue tube; spider strap etc).