High tech electronic intelligent flashing light
1, high precision detection, the fish bite flash red tips, did not miss any opportunity in fish;
2, ultra high brightness display, visible distance of 100 meters;
3, high brightness LED green positioning display, staring at the eyes for a long time will not be tired;
4, a variety of styles, suitable for a variety of methods.
5, long emerald green standby time, single flash standby time can reach more than 1000 hours, three flashes can reach more than 300 hours
6, comes with waterproof locking switch, do not have to remove the battery
Functional characteristics:
1, the normal state of green LED low speed flashing, when you take turns red LED high-speed flash alarm;
2, built in high-speed smart processor, with 3 seconds of processing, waiting and sensitivity settings;
3, through the analysis and calculation of the processor, can easily filter the wave disturbance, the fish bite action timely alarm, high sensitivity, easy identification signal;
4, the use of CR1225 lithium batteries, ultra low power consumption, ultra long green green standby time, comes with waterproof locking switch, do not have to remove the battery
5, the shape of the new design, without special training will be used
Product development background:
In the night fishing, it is difficult to see the change of fish. In the past, the method used is to add "luminous stick" to the fish pole, or to use a flashlight to lighting. It not only wastes energy and environmental pollution,
At the same time, due to light reasons, the impact of big fish foraging, the effect is not satisfactory
This product can effectively solve the difficulties when fishing at night. The green light temptation effect on fish, the fish will be lured to fishing, when fish bite after the green light into red light, obvious contrast,
Night fishing to increase a little more fun, at the same time, to the traditional fishing to add new connotations
Key technology and innovation of products:
Smart flash is the key to "smart". How to determine the action of fish, how to detect the state of drag, how to exclude the interference of wind and waves, how to reduce weight, how to extend the battery usage time, and so on,
It is the key technology of this project. For this purpose, we have developed and designed a dedicated integrated circuit, and successfully solved the above problems by using the integrated circuit
The innovation of this project lies in that there is no need to adjust repeatedly. In special integrated circuit, there are many functions such as status judgment, variable conversion, contrast judgment and so on. A special algorithm is used to eliminate wind and wave interference,
Under normal circumstances, can eliminate the interference of 3-4 winds and waves, in the stormy waters can still be arbitrary fishing
Comparison of the level of technical performance (index) of products with the advanced level at home and abroad:
At present, the vast majority of domestic and international can only be connected to the battery on the light-emitting, remove the battery does not emit light, or luminous rod, without any judgment. The product features are as follows: A, locking automatically electrify,
Unload automatic power-off, no need to remove the battery.B, two kinds of colors, different waiting state and have a bite of state.C, adaptive stationary state and slow flashing green light to display the location of the fishing rod.
D, when the fish bite, immediately turned red light flashes quickly, timely remind anglers rod fish. Without special training will be used at home and abroad. It does not have the same product,
The State Intellectual Property Office has accepted patent applications, which belong to the international advanced level
Picture details :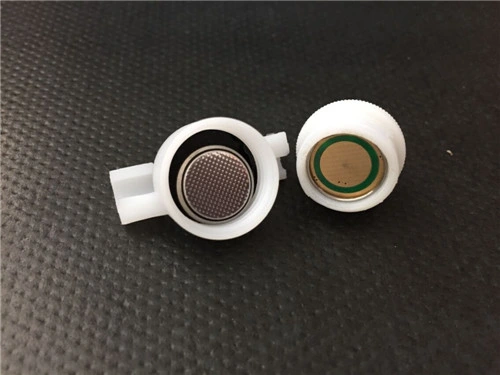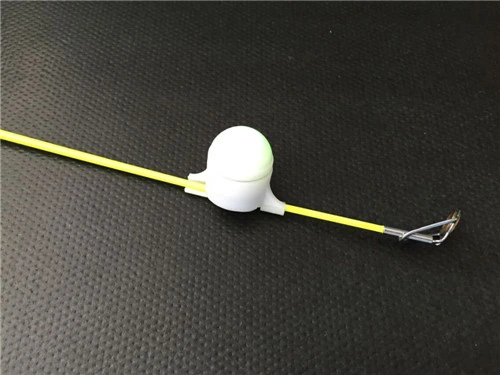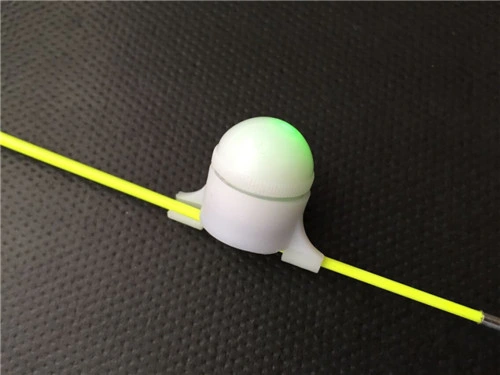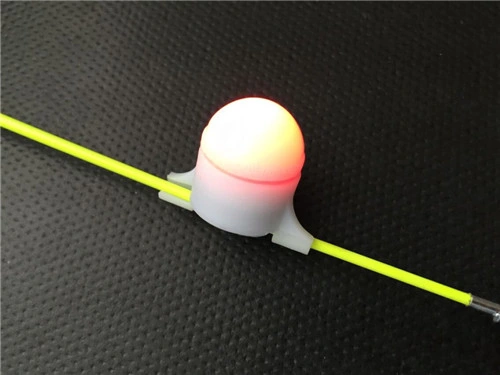 BASIC INFORMATION:
Main Products
Fishing reel ,fishing rod,fishing lure,fishing line ,fishing net ,fishing chair ,and different fishing accessories.
Testing Equipment
Projecting apparatus, Salt Spray Test, Durometer, and Coating thickness tester
Workforce
A group of experienced production technician, sophisticated engineer and dedicated QC.
About us
Our company was founded in October, 2012, specializing in the production of different fishing tackle , parts and other metal parts. Our main production modes are designing and proofing based on customers' drawings or samples.
Main Markets
North America, South America, Eastern Europe , West Europe , North Europe, South Europe, South Asia, Africa African,
How to order
* You send us drawing or sample
* We carry through project assessment
* We give you a design
* You think the design is ok
* We make the sample and send it to you
* You think the sample is good then place an order and pay us 30% deposit
* We start to make the product
* When the goods is done, we deliver it to Shengzhen Yiantian
* You pay us the balance after you see the B/L Copy
* The whole order is done, thank you!!
Why should you choose us?
RICH EXPERIENCE:
We have been engaged in the fasteners for 10 years. Our company had good reputation with customers from American, Europe and Austrialia etc. We also have a good team for sale and quality control.
GOOD SERVICE:
We will respond to you within 24 hours. We can manufacture nonstandard parts according to your drawings. And we offer best after sale service.
LOW PRICE:
The price of our products is reasonable and competitive than other manufactures.
PERFECT QUALITY:
We have strict quality control from producing to delivery.Our company had strong technology support. We have cultivated a group of managers who are familiar with product quality , good at modern concept of management .