Lema LZ8107 Adjustable Rod 5A 250VAC Limit Switch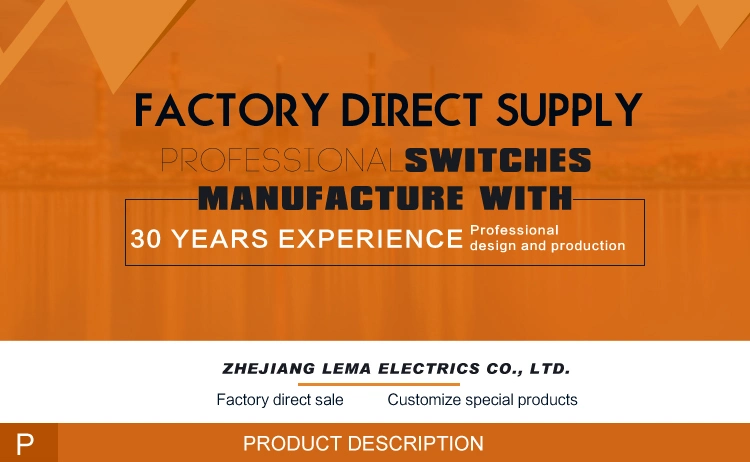 Operating speed
0.5mm-50cm/sec
Operating frequency
Mechanical:120 times/min
Electrical:30 times/min
Initial insulation resistance
100MΩmin.(at 500VDC)
Initial contact resistance
25MΩmax.
Dielectric
strength
Between non-consecutive
terminals
1,000Vrms, 50/60Hz for 1 min
Between non-current carrying
metal parts and each terminal
1,500Vrms, 50/60Hz for 1 min
Between ground and each
terminal
1,500Vrms, 50/60Hz for 1 min
Vibration resistance
10-55Hz,1.5mm double amplitude
Shock resistance
Mechanical durable: 1000m/s2max.
Malfunction: 300m/s2max.
Operating
life
Mechanical life
10,000,000 operations min.
Electrical life
500,000 operations min.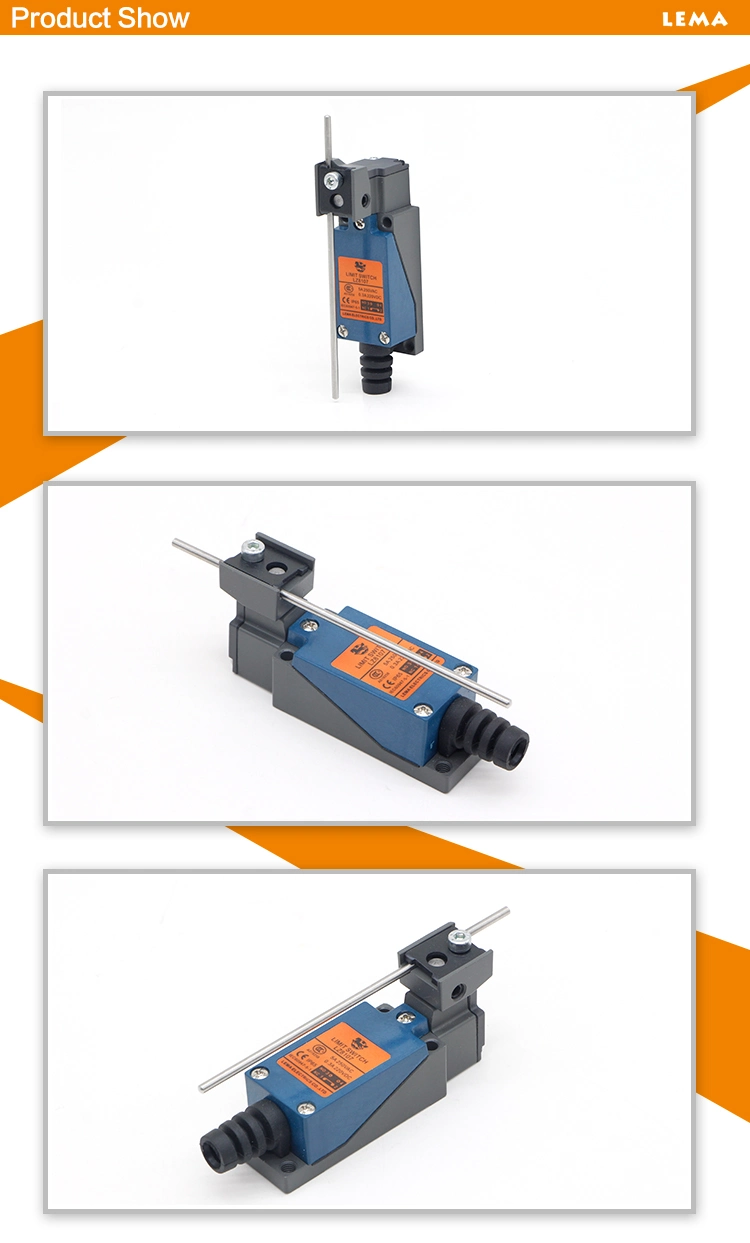 Company Profile:
Zhejiang Lema Electrics Co.,Ltd is located at Wenzhou city of Zhejiang province
in China.LEMA specialized in research and development, manufacture and sales
of micro switches, limit switches, push button switches, foot switches, toggle
switches.
With about 30 years professional experience of developing and producing
switches, LEMA has become one of professional control switch manufacture in
China with a factory of about 11000 square meters of floor space.