Quick Details
Application:
BOATS, Golf Carts, SUBMARINES, Electric Bicycles/Scooters, Electric Folklifts, electric vehicles, Solar Energy Storage Systems, Uninterruptible Power Supplies, lead acid replacement
Battery Size: LFP 36V 60AH
Brand Name: CYCLENPO
Certification: CE, FCC, ROHS, MSDS
Model Number: CY-3660
Place of Origin: China
Weight: 25KG
Cycle life: 3000+ times
Battery cell: prismatic
Warranty: 3 Years
Color: Black or Customized
ODM OEM: Available
Max Continuous discharge current: 100A
Peak discharge current: 200A
Cut off voltage: 10V
Protection: With BMS
Dimension: 483*170*240mm
Normal parameters

Casing material for single cell

Standard capacity(0.2C5A)

38.4V(Work voltage:38.4V)

3.6V(Single Ave. charge Voltage)

2.50V(Single Ave. Discharge Voltage)

Max Continuous discharge current

495*160*295mm

(Approx.)Total weight(Approx.)

(Max, at 1000Hz.)Impedance(Max, at 1000Hz.)

(CC/CV)

Charge method (CC/CV)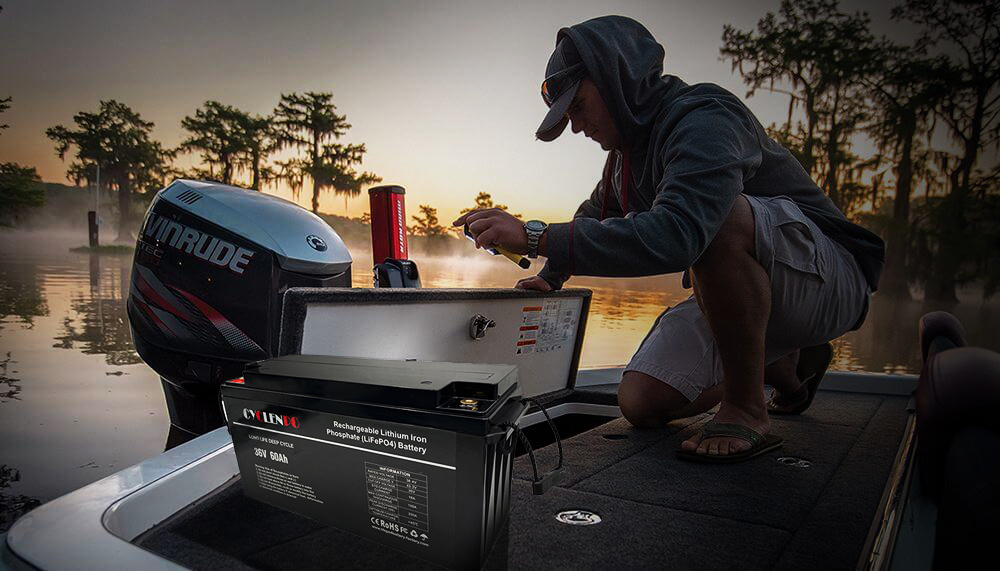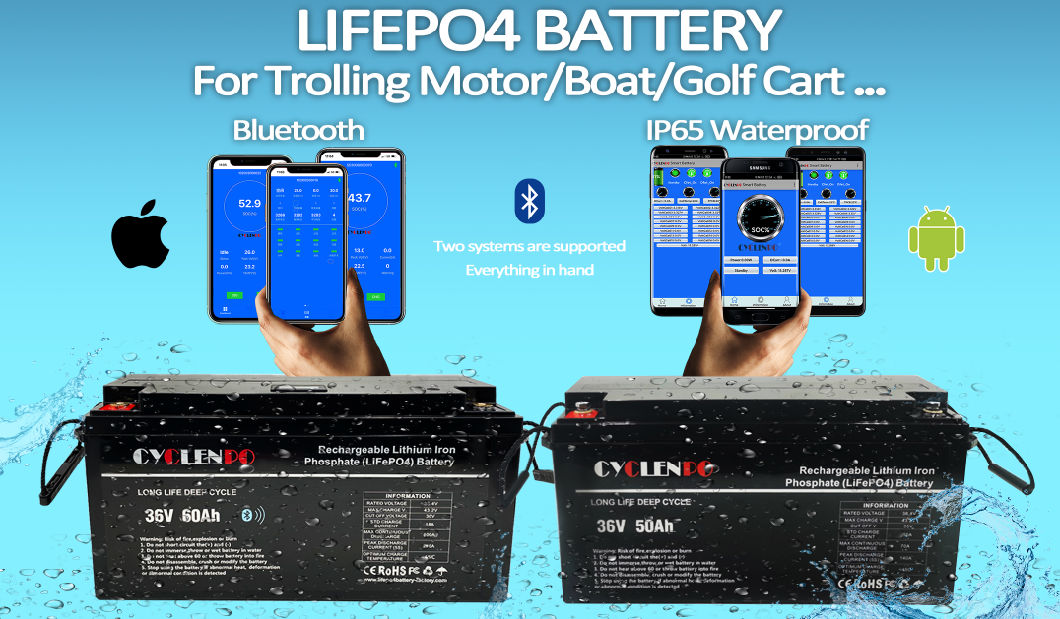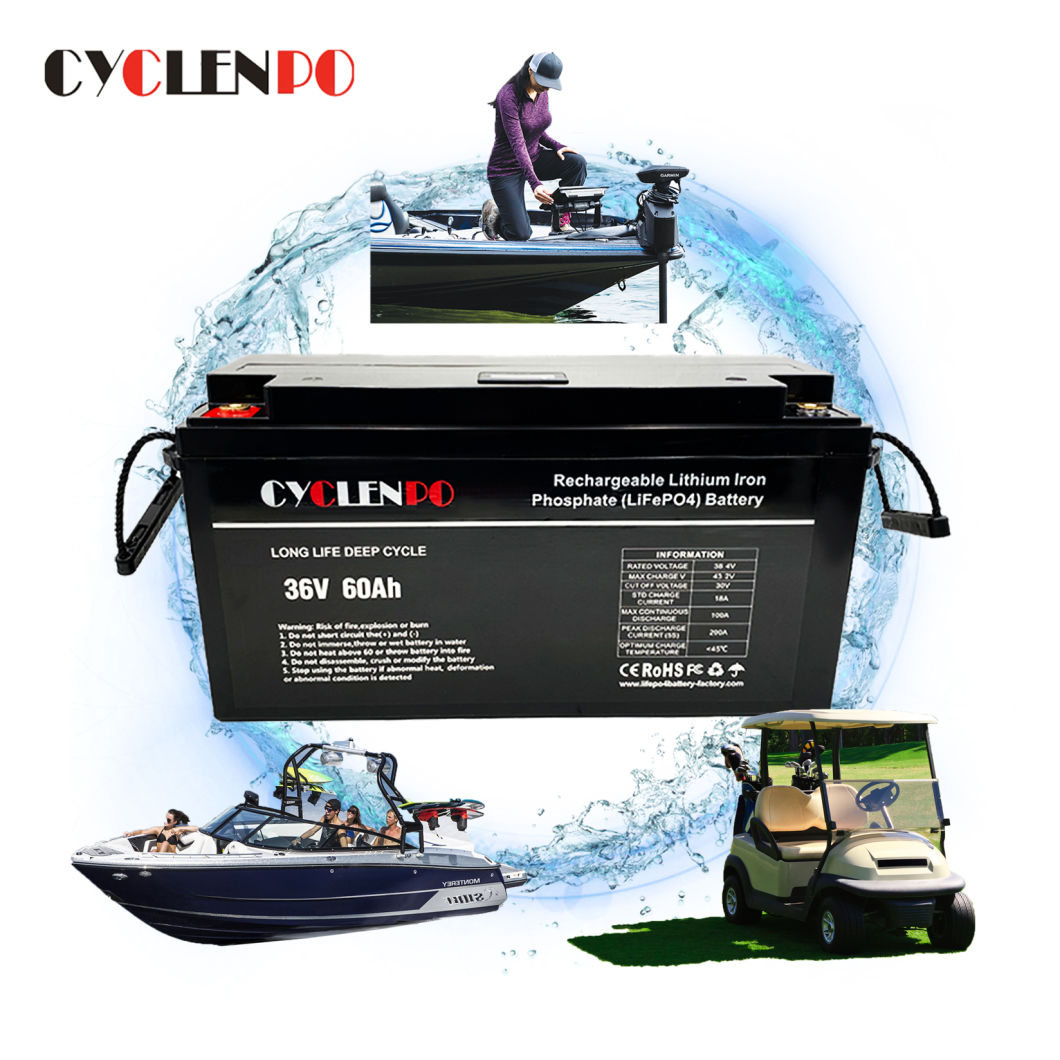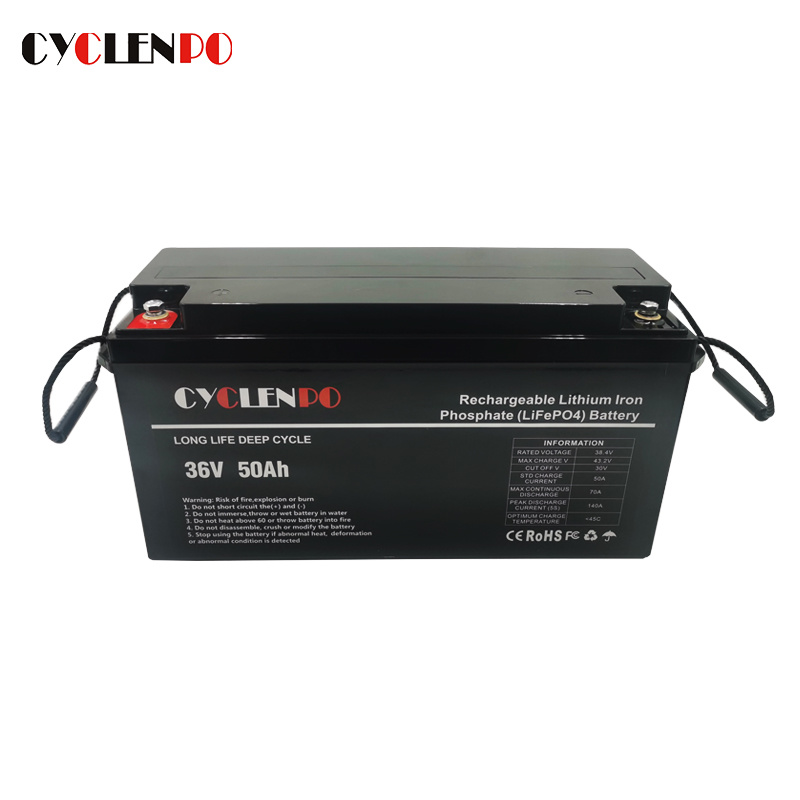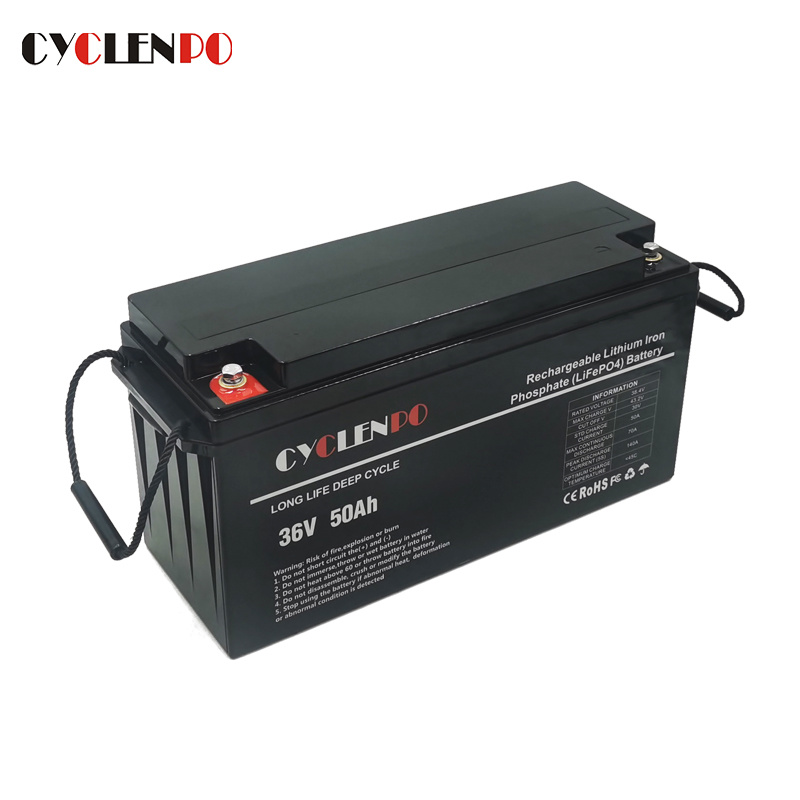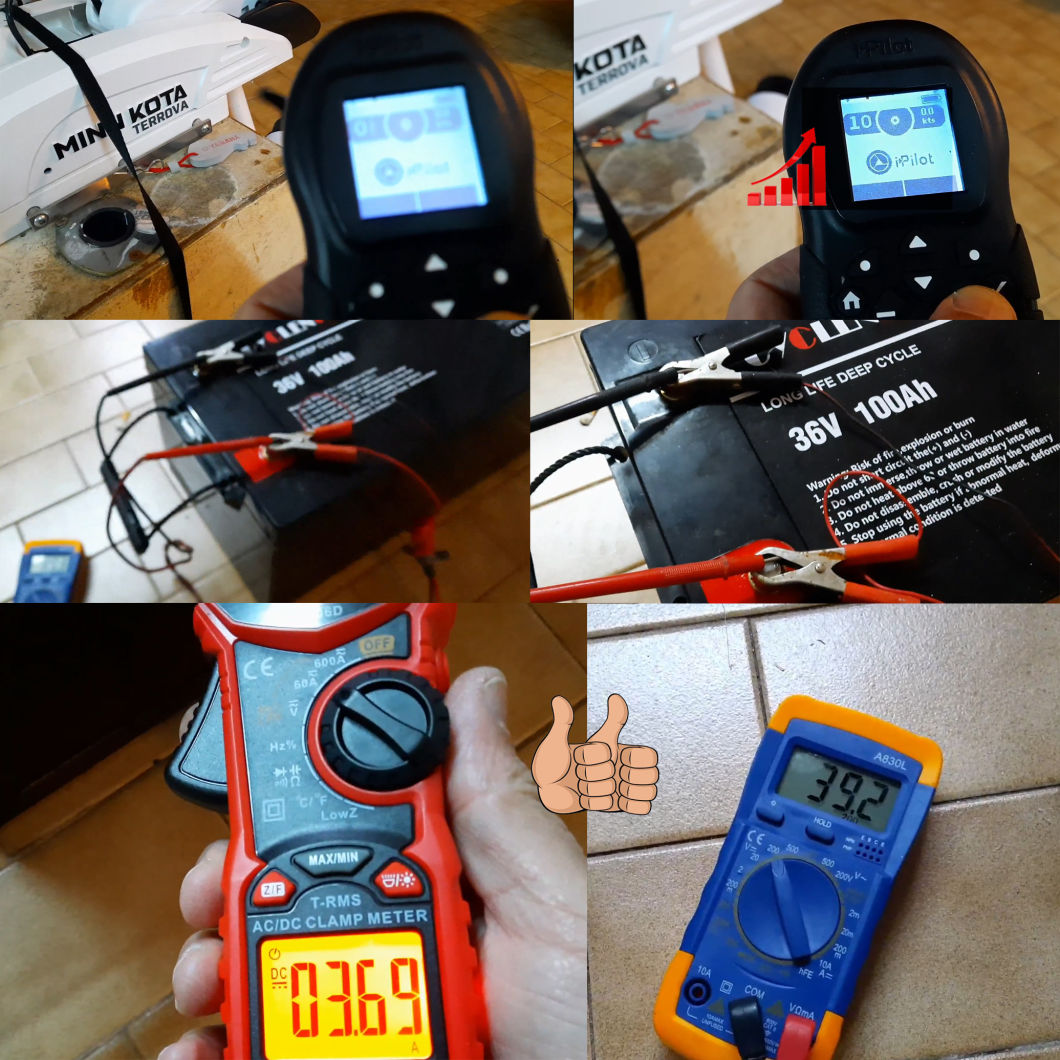 Main Features
1. Lighter in weight, heavier on power
2. Use a grade prismatic cells. More than 3000 cycle times.Up to 7-8 years lifespan.
3. Max discharge continuous current 175A, peak 320A.
4. Maintenance free.
5. Can connect in parallel and series.
6. IP65 waterproof ratings.Suitable for marine use.
7.

Safer performance. Our batteries have passed different safety tests.
Built in BMS overall protection
1.Over charged protection
2.Over discharged protection
3.Thermal protection
4.Over load protection
5.Over current protection

Application
Widely used in RV, camping car, golfcart, sightseeing car, marine, yacht, solar backup, and other deep cycle applications etc.