Venus
1.Introduction:
The perfect entry point into the world of recreational kayaking . As a long-time favorite of paddlers,this manoeuvrable small kayak is a great toy for women and kids.On still water,it is a perfect choice at an affordable price for great pleasure.
2.Specification:
| | |
| --- | --- |
| size | 2710x750x240mm/106.69x29.52x9.45inch |
| Load bearing | 130kg/286.60lbs |
| Rated passenger capacity | 1 person |
| N.W. | 19kg/41.89lbs |
| Usage | Fishing, Surfing , Cruising |
3.Details: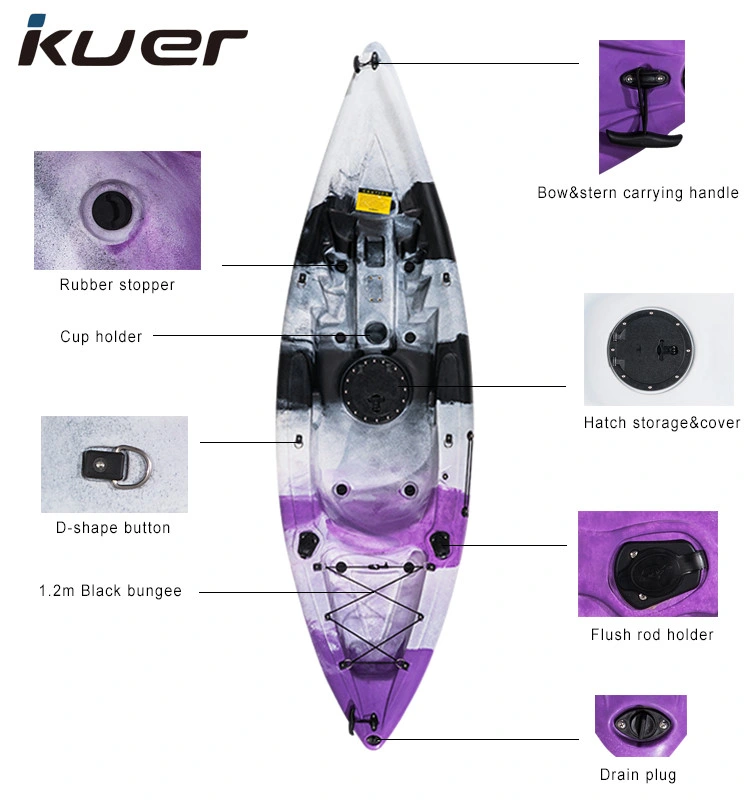 4.Accessories:
Standard parts(For Free)
Bow&stern carring handle
drain plug
rubber stopper
8 inch hatch stroage
D-shaped button
side arrying handle with paddle holder
black bungee
2x Flush rod holder
Optional accessories(Need extra pay)
1x Backseat
1x Paddle
1x Swivel fishing rod holder
1x Life jacket
5.Production Process&Packing: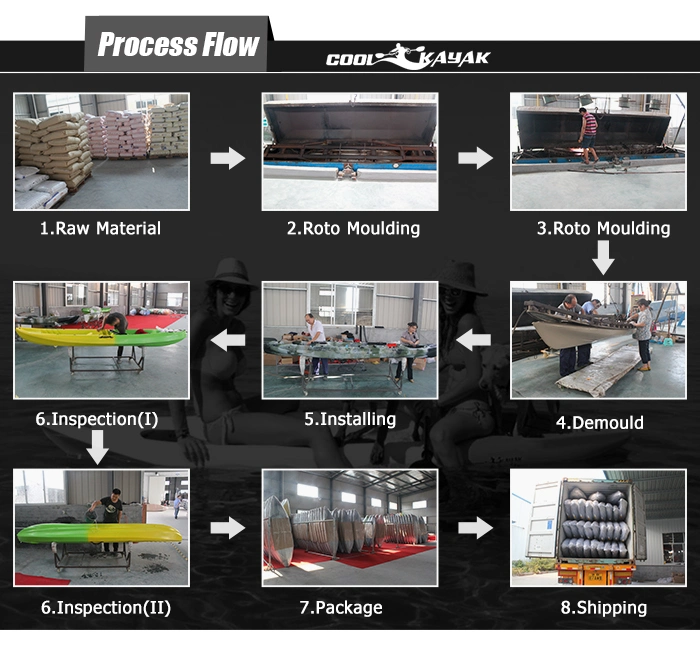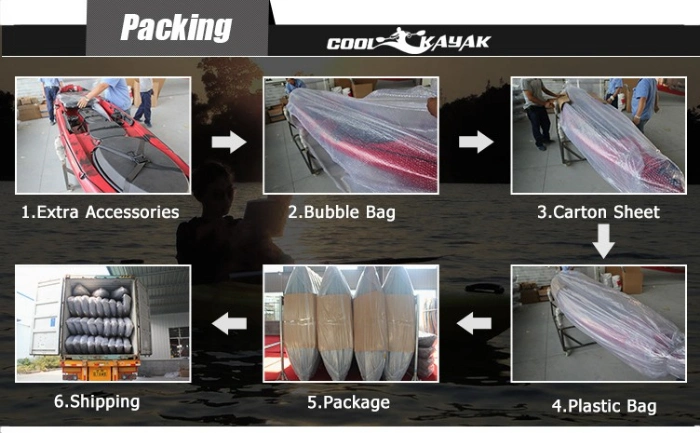 6.About factory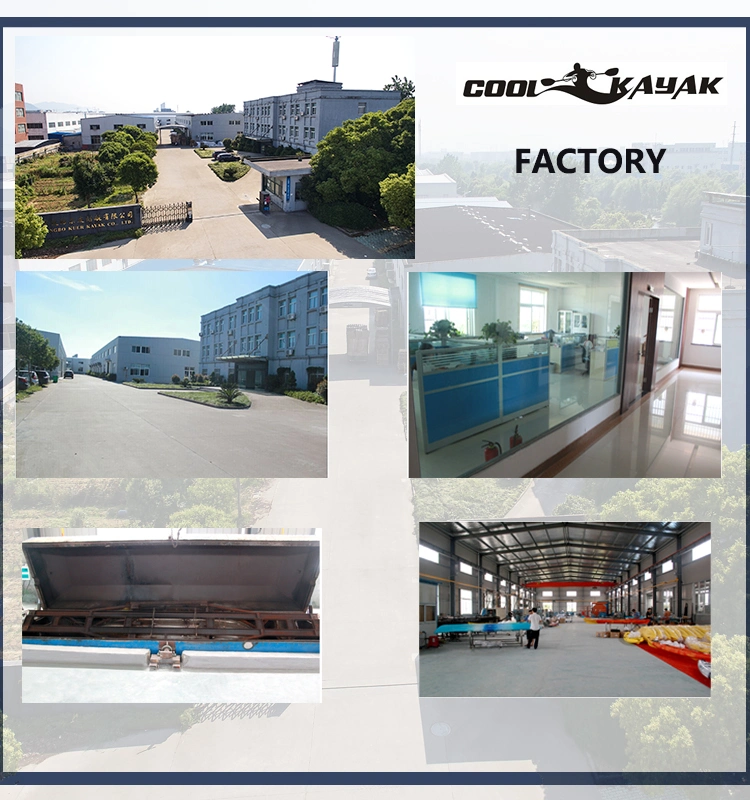 Professional
With the development of kayaking in global, Cool Kayak was established in 2012 by meticulous
preparation, strict demand, and considerate service. There are many professional workers,
who has more than ten years experience of kayak mold and manufacture. Every kayak must
be inspected carefully while molding, installing and packing. Any defect kayak can not be
allowed to delivered to our customers.
Service
As a company, and as individuals, we value integrity, honesty, openness, personal excellence,
constructive self-criticism, continual self-improvement, and mutual respect. We are committed
to our customers and partners and have a passion for kayaking. We take on big challenges,
and pride ourselves on seeing them through. We hold ourselves accountable to our customers,
shareholders, partners, and employees by honoring our commitments, providing results, and
striving for the highest quality.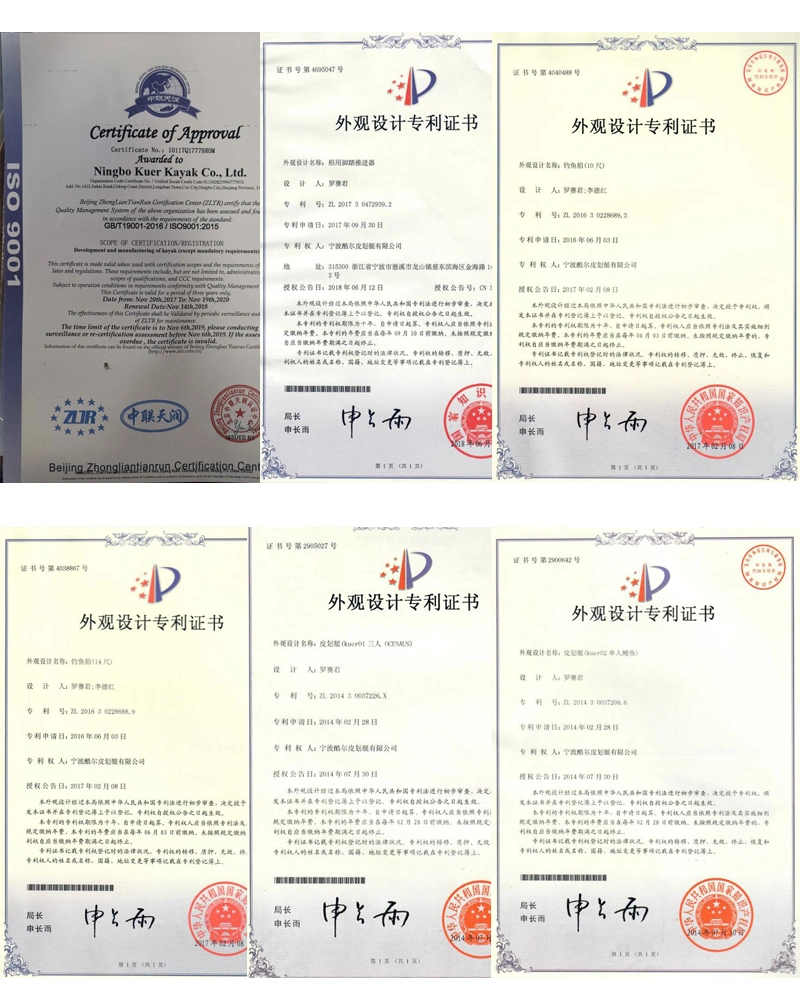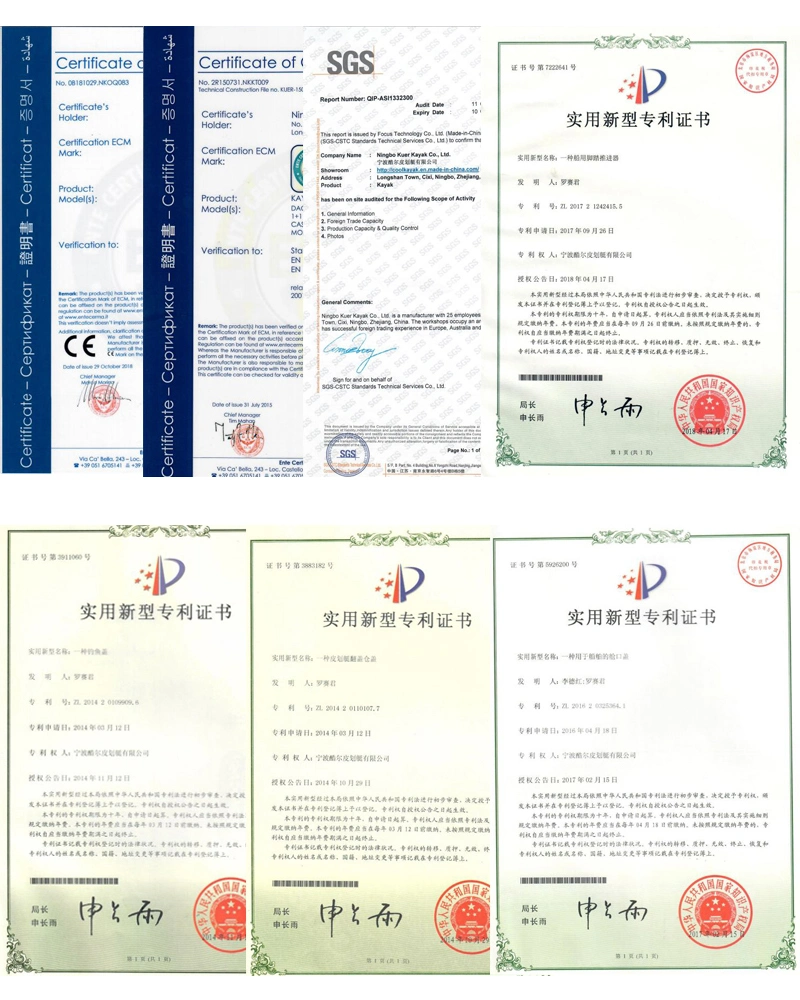 We have attended various exhibitions:
Denver exhibition in 2019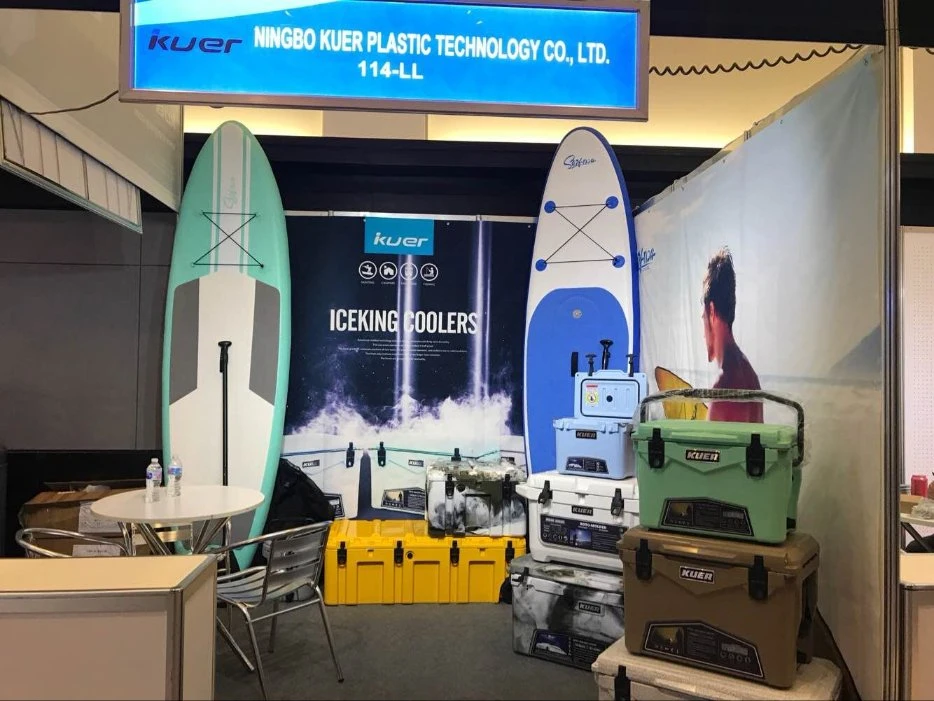 Canton Fair in 2019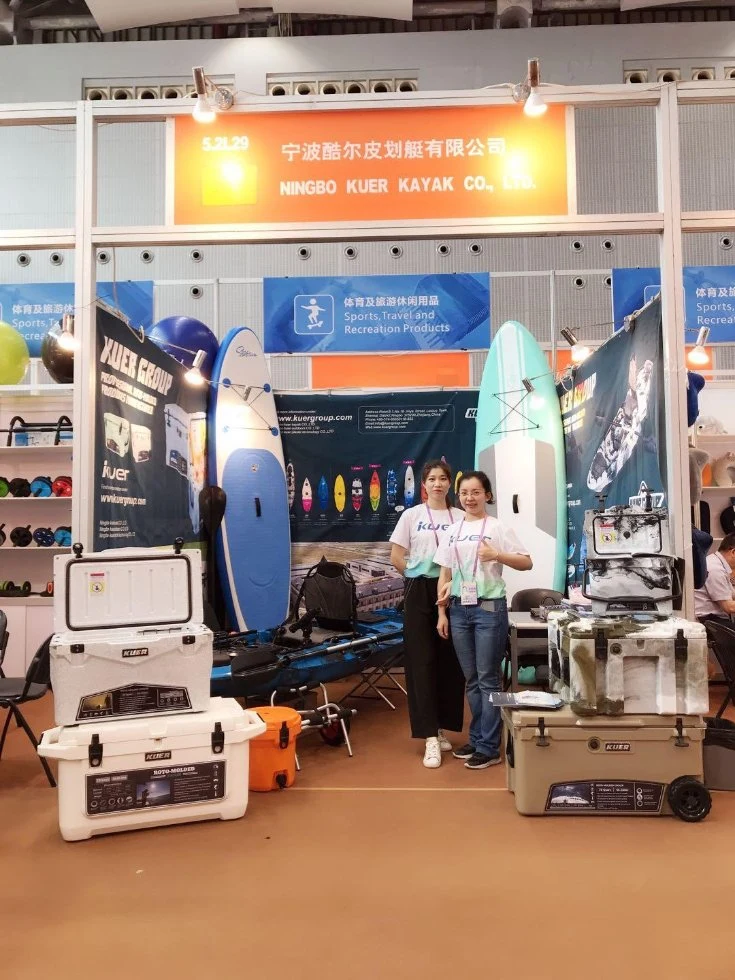 Germany exhibition in 2018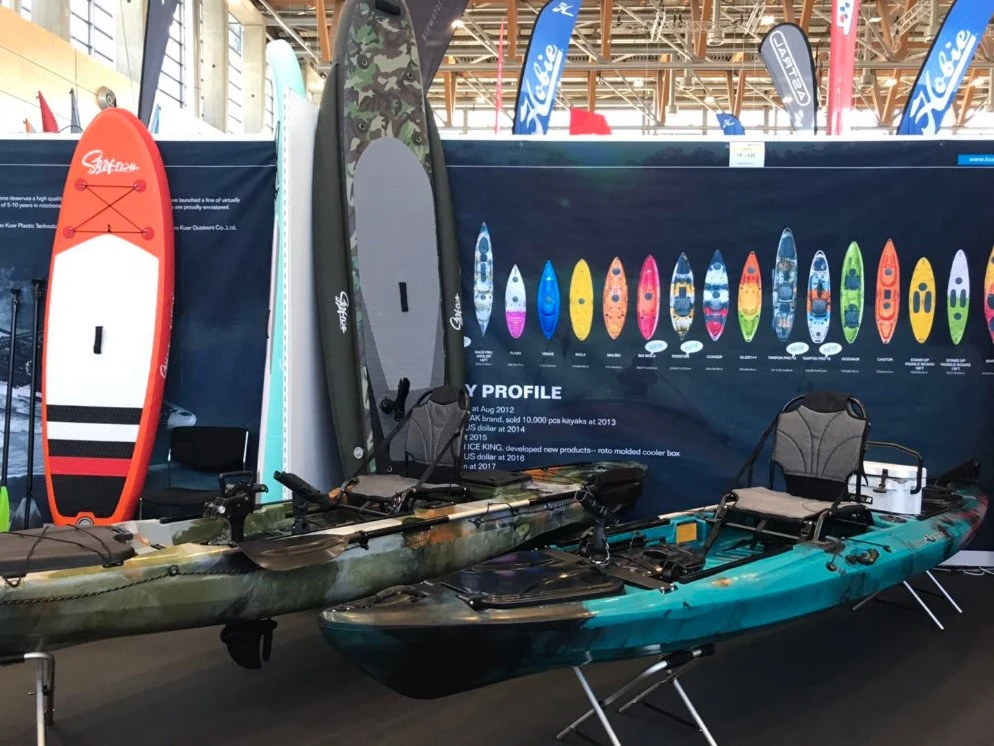 FAQ
Q1: What are the main products of kuer?
So far, kuer has mainly operated: plastic rolling boat, such as ocean boat, fishing boat, canoe, foot fishing boat, paddle board, etc. Rolling plastic insulation box, such as 20QT insulation box, 45QT insulation box, 75QT insulation box, 110QT with wheel insulation box, etc., kuer insulation box is suitable for winter and summer, at least sustainable constant temperature for more than 5 days; Roll plastic mold and product processing. No matter what kind of rolling plastic products, kayaks or incubators customers need, kuer company can provide services according to customer requirements.
Q2: What services can we provide to our customers?
Since its establishment in 2012, kuer has been adhering to the principle of "customer first" and committed to providing customers with the best quality services and products. The company can not only provide customers with a variety of current mold and product production, but also according to customer requirements, to provide customized and processing services. Different from other domestic kayaking and incubator manufacturers, our company has a professional design team to provide customers with professional advice and services.
Q3: How long is the shelf life of our products?
The kayaking factory provides a free warranty of 12 months, and the incubator factory provides a free warranty of 5 years.
Q4: How to purchase the most suitable kayak and incubator for customers?
Inform our sales staff of your specific purchase intention and other ideas, our sales staff will provide you with the best quality price and service according to your needs. Please contact our staff for more details.
Q5: Why did you choose kuer?
1. Kuer has a professional production, sales and after-sales service team, which can provide customers with the best quality services in an all-round way;
2. Since its establishment, the company has developed into the top three domestic kayaking suppliers, and is one of the largest manufacturers of thermal insulation boxes in China, which can produce an average of 700 thermal insulation boxes and 120 kayaks per day. All products of kuer require 100% professional quality inspection before they leave the factory. We do not produce low-quality products, we only provide quality products and services;
3. Kuer has a professional design team and design patents;
4. Kuer company has a sound management mechanism and process production management, in order to develop into the most professional rolling plastic product manufacturers in China.