Tarpon Propel 10FT
Introduction:
Our Tarpon propel 10ft is smaller and more exquisite with perfect comination of speed.The pedal system can make your slide on water easily,suitable for fishing,entertainment.It will be easy and take less time for a touring trip.Thus you will have more time for enjoyment and relaxation.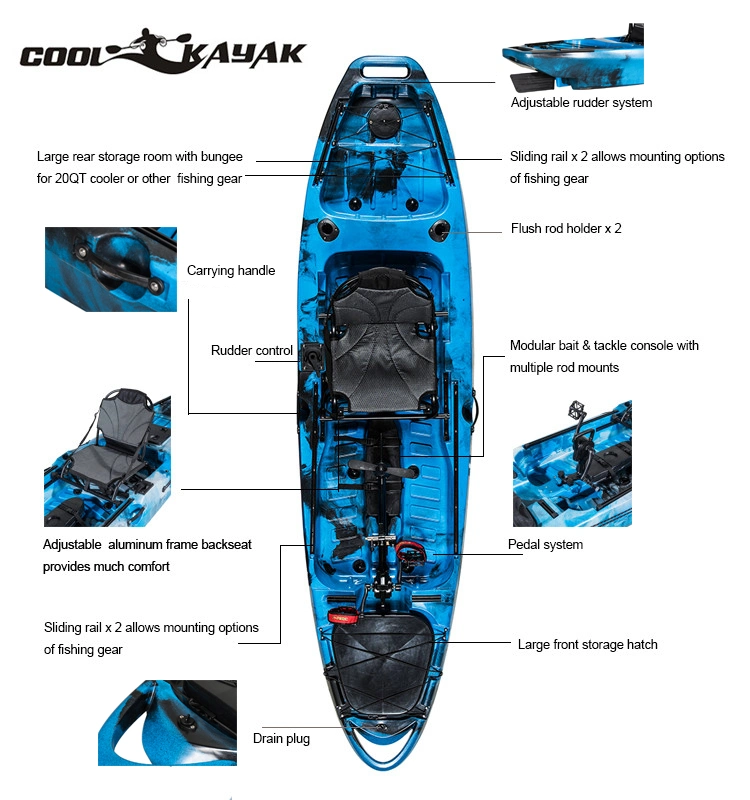 Specification
| | |
| --- | --- |
| Length | 370cm/145.67'' |
| Width | 86cm/33.86'' |
| Height | 40cm/15.75'' |
| Gross Weight | 33/72.75lbs |
| Net Weight | 32kgs/70.45lbs |
| Seat | 2+1 |
| Capacity | 250kgs/551.5lbs |
Kayak Accessories:
| | |
| --- | --- |
| Standard Accessories | Optional Accessories |
| 2*Bow&stern carrying handle | 1*Backseat |
| 1*Drain plug | 1*Kayak paddle |
| 8*Rubber stoppers | 1*Kayak rudder system |
| 2*Hatch storage with inner bag | 1*Kayak motor |
| 2*Side carrying handle | 1*Life jacket |
| 1*1.2m Black bungee | 1*Kayak trolley |
| 2*Flush rod holder | 1*Kayak roof rack |
Fishing KayaksKuer Kayak Series
Kuer fishing kayak series are best choice for fishing enthusiasts.They meet the growing demand of professional anglers by provide more room for storage of personal belongings,fishing gear,cooler box with food and drinks.We have 4 types of fishing kayak,they are Big Dace Pro 13FT,Dace Pro Angler 10FT,Dace Pro Angler 12FT,Dace Pro Angler 14FT.Let's take Dace Pro Angler 14FT for example.

Specification: Standard Parts
Length:423cm/166.53'' 4*carrying handle

Width:77cm/30.31'' 1*Drain plug

Height:40cm/15.75'' 6*Rubber stoppers

Gross Weight:37.5kgs/82.67lbs 1*Oval hatch

Net Weight:365kgs/77.16lbs 1*Modular fishing pod

Capacity:200kgs/440.92lbs 2*Flush rod holder

One Seat 2*Foot rest
Single Sit-on-Top Recreational Kayak
The perfect entrypoint into the world of recreational kayaking.As a long time favorite of paddlers,they have enough capacity for adults.On still water,it is a perfect choice at an affordable price for great pleasure.For this series,we have Conger,Mola,Venus and Flash.Let's have a brief look at Conger.

Specification: Standard Parts
Length:295cm/116'' 2*Bow&stern carrying handle

Width:78cm/30.71'' 8*D-shape button

Height:38cm/15'' 1*Drain Plug

Gross Weight:22kgs/48.5lbs 6*Rubber Stopper

Capacity:140kgs/308.65lbs 2*Storage hatch

One Seat 1*1.2m Black bungee
Tandem Kayak
These kayaks are designed for more than 1 person usage.You can take kid to explore the unknown and have great pleasure together.Happiness is more enjoying when you have fun with you lover,friends or family.Take Glide 1+ 1 for 1 person and 1 child as recommendation.

Specification:
Length:305cm/102.07'' 4*D-shape button

Width:80cm/31.5'' 1*Drain plug

Height:40cm/15.74'' 8*Rubber stopper

Goss Weight:23kgs/50.7lbs 1*8 inch round hatch

Capacity:180kgs/396.83lbs 4*Flush rod holder

Two Seats 2*Foot rest
Stand Up Paddle Board
There is nothing more relaxing than surfing along one of the perfect waterways on a SUP.Our aim is to provide the customers with a high quality SUP that is safe,professional and fun.

Specification for 10FT Standard Parts
Length:296cm/116.5'' Hatch storage

Width:80cm/31.5'' Bow&stern carrying handle

Height:20cm/7.87'' Black Bungee

Gross Weight:21kgs/46.29lbs Drain plug

Capacity:120kgs/264.55lbs Side handle
Sit in Kayak
The unique design of sea kayak make it cut through water easily and give it extraordinary acceleration for its size.It will be easy and take less time for touring trip.Thus you will have more time for enjoyment and relaxation.Here below is the basic information of Swift.


Specification:
Length:330cm/129.92'' 2*Bow&stern carrying handle

Width:67cm/26.37'' 1*Elliptical hatch storage

Height:40cm/15.75'' 1*Round hatch storage

Gross Weight:27.7kgs/61.07lbs 1*Backseat

Capacity:160kgs/352.74lbs 2*Foot rest in the cabin

One Seat Black Bungee
Production Process:
We pay much attention to every process from raw material.then rotomoulding, demoulding, installation,inspection,package and shipping.Therefore,you can be much assured that every kayak you get is in good quality.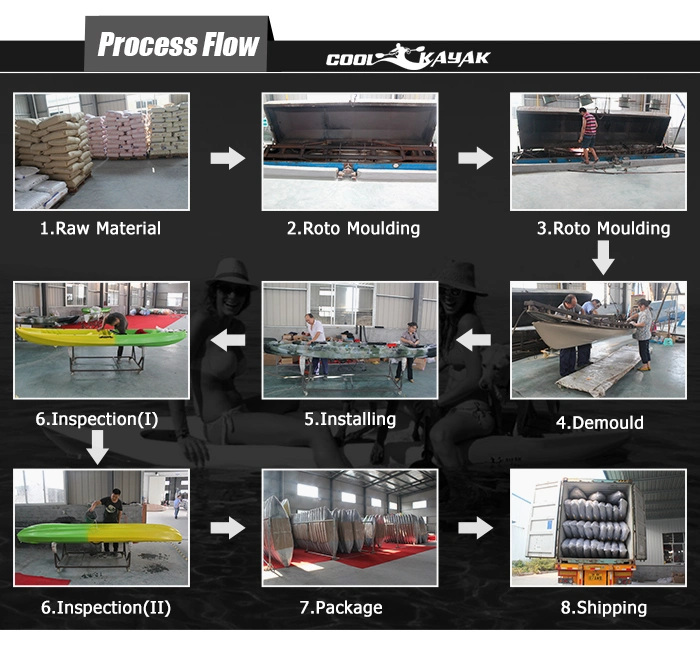 Kayak Inspection: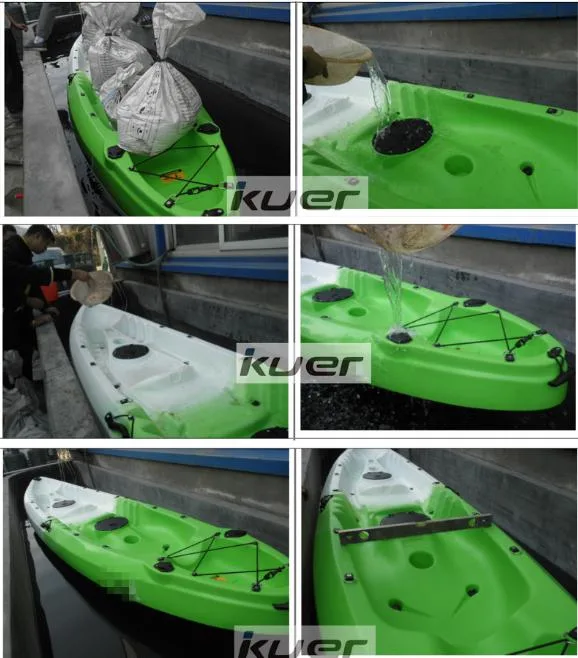 Package:
All the items will be wrapped by three layers. the bubble plastic & carton sheet & plastic bag.
For loading capacity, different types kayaks can be loaded. As 20FT can load 24pcs Dace pro angler 12ft and 20psc singler kayaks. While 40HQ can load 81 pcs Dace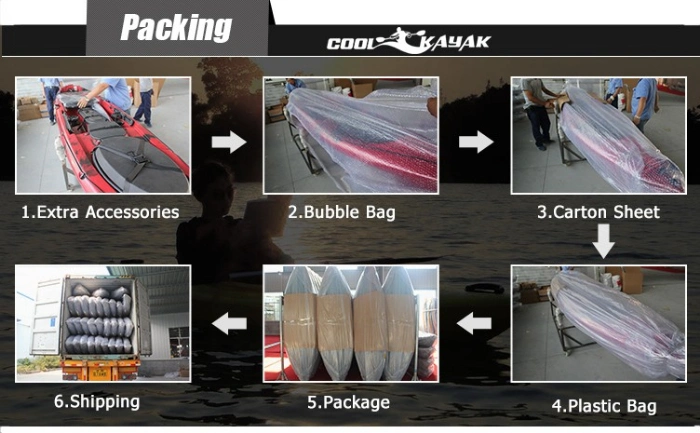 Company Information
Kuer Group/Coolers factory/OEM&ODM/More professional, more prenium coolers offer
Founded in 2012 at the coastal area of Ningo, Zhejiang, Kuer Group was born from the idea that everyone deserves a high quality cooler and kayak. From this idea, we launched a line of virtually indestructible roto-molded one-piece for a reasonable price. Kuer Coolers are proudly envisioned, engineered, tooled, perfected, and produced by Kuer Coolers in Cixi, Ningbo, China, by Kuer Group.
We stick to develop our own design of coolers and kayaks and cooperate with our clients to develop their business. Both the OEM and ODM service could be offered by Kuer Cooler. Today, we continue to innovate and develop our coolers and kayaks utilizing the state of the art design, material and production methods.
Welcome to contact with us to learn more about Kuer Group, thanks.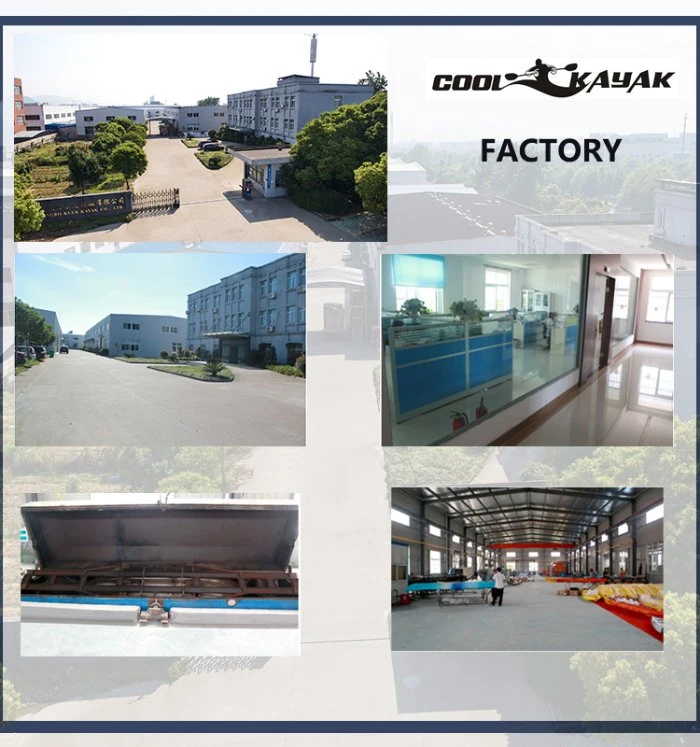 Kuer cooler always pay more attention to the quality and improve to reduce our producing cost. During the last fews years, we have the honor to work with many good customes for the better cooperation, not only pass the ISO9001, but also Social and Security Initial.
Our services:
The most professional and prompt servie with you/Kuer Cooler offered.
1. The prompt reply within 24 hours.
2. The best pricing and service offered by Kuer Coolers.
3. 5 years free warranty offered.
4. The fastes devery time whenever how busy we are.
5.Sample service is available.
FAQ
1. How to choose the best coolers with the cheapest cost ?
Kindly pls let Kuer coolers know how many do you want for coolers and the details about your cooler box business. The best pricing will be offered to you. Not only the best pricing, our Kuer coolers would like to offer the best advice about the coolers and recommend our best selling coolers with you.
2.What is the MOQ of Kuer Cooler ?
Normally, our MOQ is a 20ft container for final order. If client want to order the sample, 1 pc is the MOQ of sample order. More details, welcome to contact with Kuer Cooler.
3.What is the payment ?
100% payment before shipping for sample order. Paypal is available. 30% deposit+ 70% final payment againest the copy of BL.
4.The cooler warranty
5 years for free warranty offered by Kuer Cooler.

5.The delivery time
25 days for a 20ft container. We will always offer the fastest delivery time for clients.